Three Award-winning Films
Sewing Woman • Lotus • Living Music for Golden Mountains
The first major wave of Chinese came to America primarily from southern China, with a heavy concentration from the Toisan (Taishan) region of Guangdong Province.
A Toisan Trilogy features three award-winning short films directed by Arthur Dong that draw upon this early period of Chinese migration to America. The stories follow the plight of three Toisan natives set against a backdrop of U.S. immigration laws that pushed men to leave their wives in order to go to America. This separation created the so-called "bachelor society" in American Chinatowns consisting of men without their wives, and in China, a parallel "widow society" that was formed by the women left behind.
For the first time together, A Toisan Trilogy presents Dong's first films that forecasted his penchant for emotionally rich stories about the personal lives of individuals confronting adverse social conditions.
Sewing Woman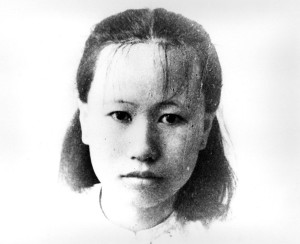 Based on the filmmaker's mother, Zem Ping Dong, this beloved classic reveals one woman's determination to survive: from an arranged marriage in Toisan to working class comforts in modern America. With a candid monologue spoken by actress, Lisa Lu (The Joy Luck Club), Sewing Woman chronicles a story of family and reunification between a "widow" and her "bachelor" husband.
Educational-Institutional Editions include a Sewing Woman study guide.
14 minutes, plus bonus Chinese-subtitled version.
Living Music for Golden Mountains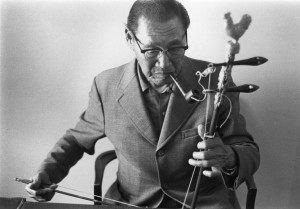 This is a touching portrait of Dong's Chinese music teacher, Leo Lew, an immigrant living in San Francisco Chinatown who toiled as a laundry worker but kept spiritually alive through his love of music. The film traces Lew's "bachelor" life in San Francisco Chinatown, planning to one day return to his family in Toisan. Produced in 1981 with Elizabeth Meyer, this film marks Dong's documentary directorial debut.
27 minutes, plus a new 18-minute director's cut re-edited for this anthology.
Lotus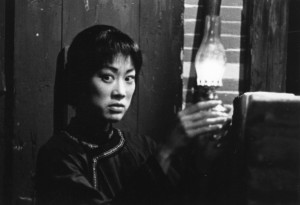 Shot on location in Hong Kong, this fictionalized story set in the Kay Lok Village of Toisan follows Lotus, a woman with bound feet in 1914 China who must decide whether to bind her daughter's feet. With her husband away in America, Lotus is a "widow" who makes an independent, life-changing decision.
27 minutes, plus bonus galleries of vintage bound feet shoes and historical photos of women with bound feet.