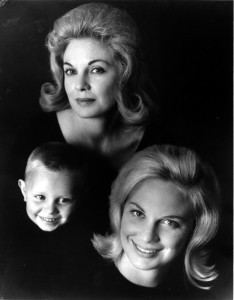 What happens when religiously conservative Christian parents have children who have "become homosexual?" Family Fundamentals is filmmaker Arthur Dong's personal attempt to answer that explosive question. Armed with a digital camera, Dong takes viewers into the private and public lives of three families who have responded to gay offspring by actively opposing homosexuality. "Heartfelt but evenhanded, Family Fundamentals is a battlefield report from America's disquieting culture war over gay issues" – Los Angeles Times.
Family Fundamentals goes to the heart of today's debate over homosexuality, where the personal is inextricably — and dramatically — bound up in the political. In today's contemporary society, sometimes even the most liberal families must find it discomfiting when gay children come out. For fundamentalist Christian families, the event can be polarizing and devastating.
Dong tackles his subject by looking into three divided families. Susan Jester is the lesbian daughter of Kathleen Bremner, a Pentecostal church leader who responded to her daughter's coming out by forming a Christian parents' ministry and organizing the San Diego Christian Trauma and Sexuality Conferences. In collaboration with such groups as Exodus and Focus on the Family, Bremner promotes faith and "reparative therapy" as a cure for homosexuality. She is not shy about expressing her views of homosexuality, and in exhorting her daughter, who is conversely outspoken in support of gay civil rights, to repent.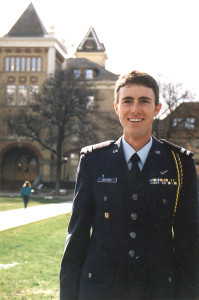 Brett Mathews, a former Air Force First Lieutenant discharged for his homosexual orientation, is the son of a Mormon bishop in rural Erda, Utah. Mathews' family reacts to his coming out by sending him a steady stream of letters calling on him to change. His grandmother's remarriage brings a challenge and a crisis as Mathews returns to his boyhood home for the first time since declaring his homosexuality.
Brian Bennett's story reveals a different kind of family — and a surprising chain of events. From 1977 to 1989, Bennett served as chief of staff, campaign manager and legislative aide to former California Congressman Bob Dornan — one of the nation's harshest and most vocal opponents to gay rights. So close was Bennett to Dornan, with whom he shared a Catholic upbringing and political views on everything except his closeted homosexuality, that Brian became a virtual member of the Dornan family. He lived with them for six years, calling Dornan by the family nickname, "Poppy." When Bennett came out in 1997, that close relationship was abruptly terminated and he was left to struggle with the contradictions of being a gay Republican and of still loving a father figure who rejected him for his sexual orientation.
Family Fundamentals takes us inside the struggle over homosexuality in the heartland of the American family. The film, which never succumbs to easy answers, manages to convey bittersweet humor as well as deep pain over a seemingly intractable family divide. For the first time since his 1982 Oscar®-nominated film, Sewing Woman, filmmaker Arthur Dong operates the camera to capture intimate scenes with his subjects who bare their emotions over an issue which continues to tear apart families and nation.
A moving soundtrack by Emmy Award-winning composer, Mark Adler (Focus, Rat Pack, Picture Bride), underscores the poignant complexities that explode when opposing forces fail to come to terms with their deep-rooted differences. Adler's score is his second for Dong. He first collaborated with the director on Dong's 1994 Peabody and Sundance award-winning film, Coming Out Under Fire, which documented the World War II origins of the military's policies on gay servicemembers.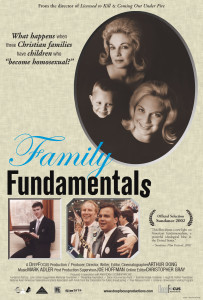 Major funding for Family Fundamentals was provided by the Guggenheim Fellowship in Filmmaking and the Theophilus Foundation. Additional support was received from the Soros Documentary Fund, Eastman Kodak Company, Hugh M. Hefner Foundation, National Asian American Telecommunications Association with funds from the Corporation for Public Broadcasting, Los Angeles Cultural Affairs Department, Paul Robeson Fund, Unitarian Universalist Funding Program, California Arts Council Visual Arts Fellowship, Columbia Foundation, Lear Family Foundation, Durfee Foundation, Theophilus Fund, Lewy Gay Values Fund, Gill Foundation, and the Jay Cohen Philanthropic Fund of the Horizons Foundation. Community outreach support was provided by the Liberty Hill Foundation's Gay and Lesbian Community Fund.
Family Fundamentals was produced in association with American Documentary, Inc. and sponsored by the Film Arts Foundation.
Family Fundamentals DVD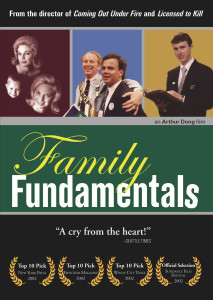 DVD includes over 80 minutes of bonus material and special features, including previously unreleased footage and a 12-page illustrated viewer's guide. DVDs for institutions and community groups include a full-length comprehensive Study and Discussion guide.
Special Features:
Filmmaker Interview: An on-camera interview with filmmaker Arthur Dong is intercut with scenes from the film to illustrate how Family Fundamentals was created.
Additional Scenes:
San Diego Spatula Ministries: Extended scenes of this conservative Christian parents support group give further insight to their particular beliefs about homosexuality and their own gay and lesbian children.
San Diego Christian Conference on Trauma and Sexuality: Committee members discuss the theme for their upcoming conference that offers workshops on helping homosexuals become straight. Conference founder Kathleen Bremner further explains their goals.
Susan Jester and her friends discuss the work and principles of Spatula Ministries and its effects on personal lives and civil liberties.
Bob Dornan: On the U.S. Senate floor in 1989, former California Congressman Bob Dornan argued that religious-affiliated educational institutions have a right to prohibit certain gay-related activities on campus.
Susan Jester looks over family photos and talks about her early years and her mother's dreams of becoming a Hollywood starlet.
Brian Bennett uses personal photos to tell humorous stories about his life with Bob Dornan.
Brett Mathews decides whether or not he'll keep family photos taken during his visit home.
Interview Extras:
David Jester grapples with his grandmother's deep-rooted contempt for homosexuality. Guy Foti tries to help David reconcile his feelings.
John McGraw, former California Republican Party Chair (2000), explains his conservative beliefs about homosexuality and asks for tolerance of his particular views.
Shawn Steel, former California Republican Party Chair (2001), tries to understand Bob Dornan's actions towards Brian Bennett and encourages reconciliation.
Musical Selections:
Listen to music cues originally composed for Family Fundamentals, along with corresponding images from the film. A special feature allows you to hear the tracks singularly or all 14 tracks continuously without stopping.
Read a short biography on Emmy Award-winning composer, Mark Adler, and his remarks on producing the soundtrack for Family Fundamentals.
12-Page Illustrated Viewers Guide:
Essay by award-winning journalist/author Chris Bull tracing the decades-long conflict between the religious right and the gay movement
Filmmaker's Introduction
Resource Guide
Reading List
Historical timeline of the battle between religious conservatives and gay activists
Plus:
Scene Selection
Widescreen Presentation