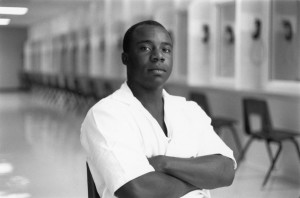 Licensed To Kill takes a riveting journey into the minds of men whose contempt for homosexuals led them to murder. Attacked in 1977 by gay bashers on the streets of San Francisco, filmmaker Arthur Dong confronts murderers of gay men face-to-face in his film. He asks them directly: "Why did you do it?"
Probing on-camera interviews with seven convicted killers behind bars propel the narrative drive of Licensed To Kill. These inmates include a wide range of distinct profiles: a young man who claims he justifiably killed as protection from his victim's sexual advances–a defense known as "homosexual panic"; a self-loathing, religious gay man who killed because of his own homosexual tendencies; a victim of child abuse who feared losing his manhood; an army sergeant angry over the gays in the military debate; and a self-described homeboy looking for easy prey.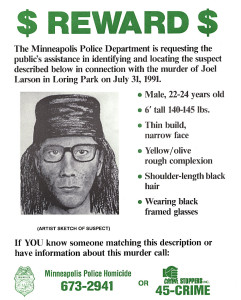 Licensed To Kill is an uncompromising investigation into the roots of anti-gay violence. As seen through the eyes of murderers, the film examines the social, political and cultural environments of these men and questions whether society had given them a "license to kill" homosexuals.
Licensed To Kill is a powerful fusion of elements from a number of sources: the interviews themselves; videotaped confessions of perpetrators; news reports; court room scenes; graphic evidence from police files; home and police videos of actual gay bashings and killings; and childhood photos of the murderers. These and other graphics are layered with on screen text which punctuate the hard facts of the killings.
Licensed To Kill is produ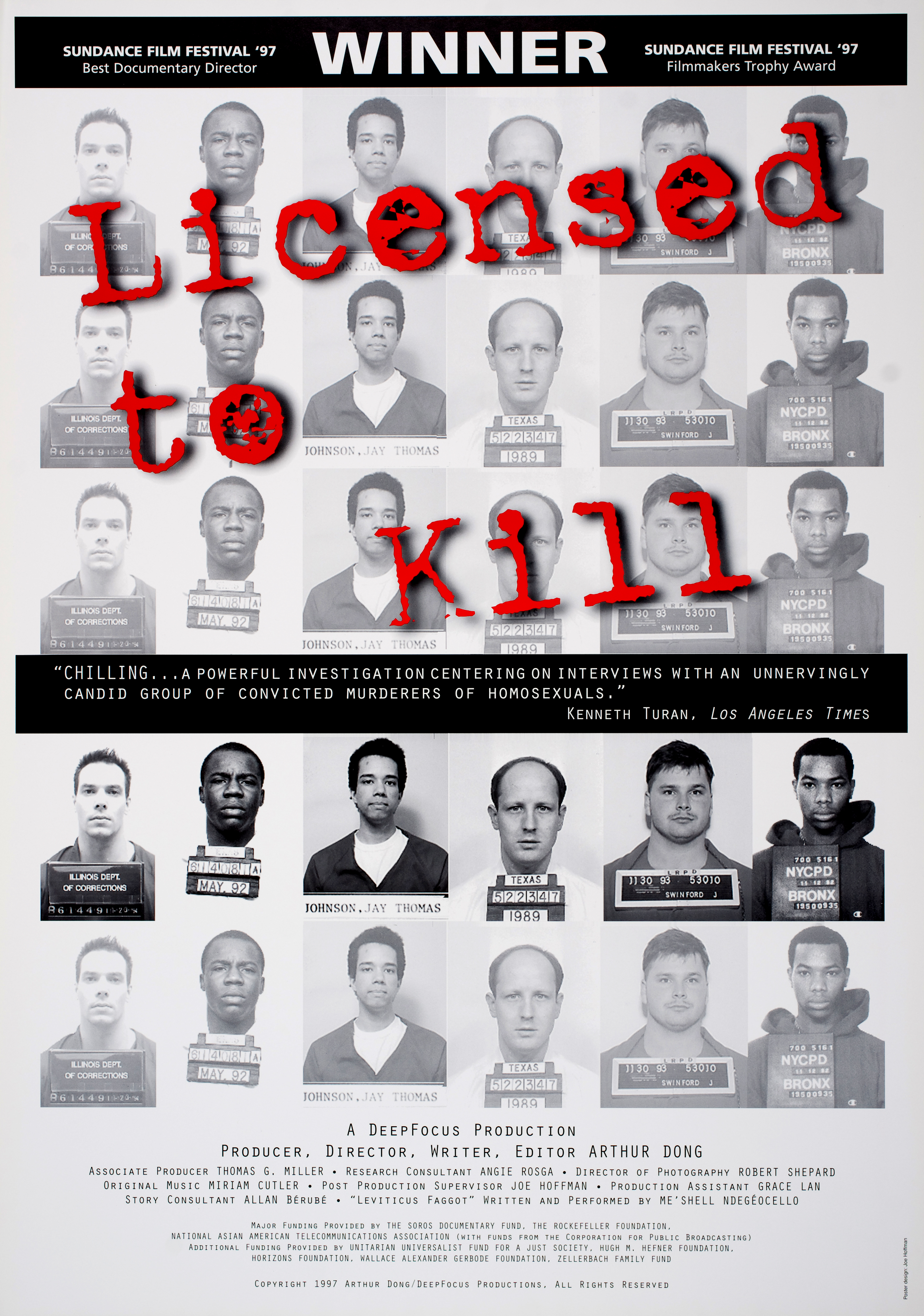 ced, directed, written and edited by award winning independent filmmaker Arthur Dong. His films include Coming Out Under Fire, Forbidden City, U.S.A., Sewing Woman, and The Questions of Equality: Out Rage '69.
Licensed To Kill was funded by the Soros Documentary Fund of the Open Society Institute, the Rockefeller Foundation, the National Asian American Telecommunications Association (NAATA), the Unitarian Universalist Fund for a Just Society, the Paul Robeson Fund, the Hugh M. Hefner Foundation, the Horizons Foundation, the Zellerbach Family Fund, and the Wallace Alexander Gerbode Foundation. Licensed To Kill was sponsored by the Film Arts Foundation in San Francisco.
Licensed to Kill DVD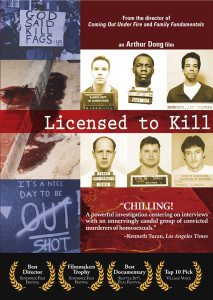 DVD includes over 60 minutes of additional material and special features, including previously unreleased footage, 8-page viewer's guide, and more.
DVDs for institutions and community groups include a full-length comprehensive Study and Discussion guide.
Special Features:
Bonus Featurette: A conversation with serial killer Jay Johnson after he watches himself in Licensed to Kill.
Additional Interviews:
Frank Chester: Convicted of murdering Anthony Milano in Bucks County, Pennsylvania. This widely-reported case led to the passing of the area's first hate crimes bill.
David Feikema: Admitted killer of a transgendered who claimed mental illness as a defense.
Frederick Kirby: Who went home with gay men out of curiosity, but participated in the murder of a gay man in a park.
Filmmaker Interview:
Filmmaker Arthur Dong takes you through his creative process: from gay-bash victim to filmmaker.
Music Selections:
Listen to music cues originally composed for Licensed to Kill, along with corresponding images from the film. A special feature lets you to hear the tracks singularly or all tracks continuously without stopping.
Read a short biography on composer, Miriam Cutler, and her thoughts on creating the film's deep and engrossing soundtrack.
8-page Viewer's Guide:
Essay by award-winning author/journalist Chris Bull, Washington Correspondent for the Advocate
Resource Guide
Reading List
Plus:
Full-Length Version
Scene Selection
Digitally Re-Mastered
Updates on Killers