"Stories from Chinese America: The Arthur Dong Collection, Vol. 2 establishes multi-prize-winning filmmaker Dong as the pre-eminent documentarist of Chinese America. …Dong's sensitive, well-crafted films fill essential gaps in people's American history — particularly those how have been marginalized and misrepresented in popular discourse." —Frako Loden, Documentary Magazine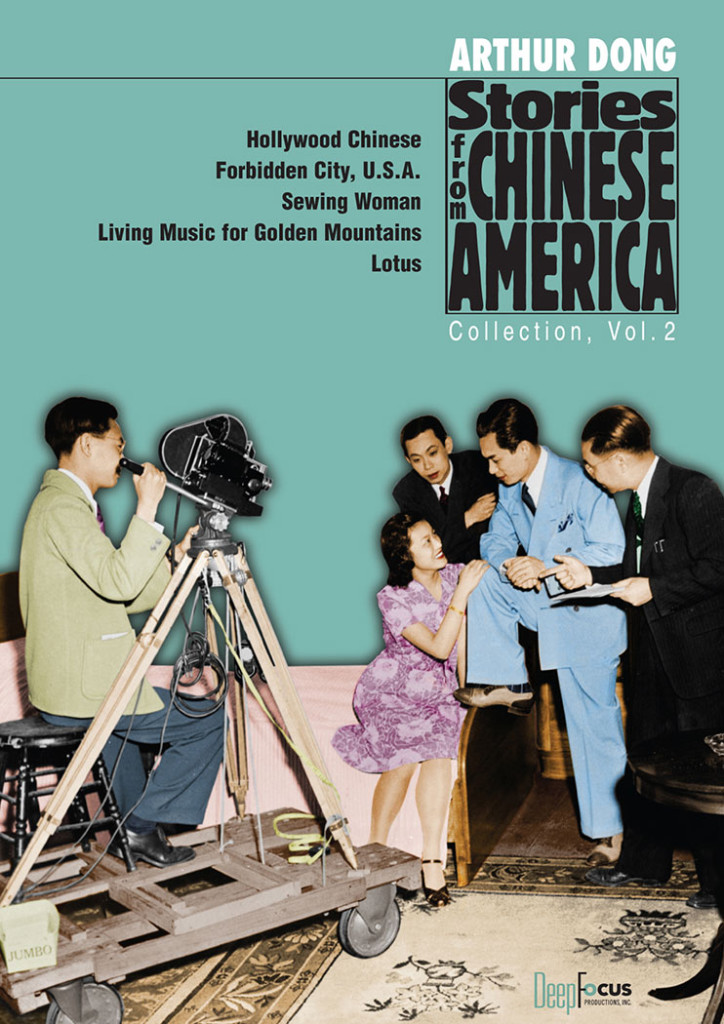 HOLLYWOOD CHINESE: a landmark examination of the Chinese in American feature films, with over 3.5 hours of bonus material on two discs.
FORBIDDEN CITY, U.S.A.: a ground-breaking account of the Chinese American nightclub scene during World War II.
A TOISAN TRILOGY presents three early short films directed by Dong:
SEWING WOMAN: an Oscar®-nominated documentary based on the filmmaker's mother.
LOTUS: a fictionalized film exploring the conflicts over footbinding.
LIVING MUSIC FOR GOLDEN MOUNTAINS: Dong's 1981 documentary directorial debut profiling his Chinese music teacher.
With over 100 international film excellence awards to his name, the full scope of Arthur Dong's storytelling mastery is brought to light in this long-awaited collection of films that explore the Chinese American experience. This consummate anthology of films spanning over 25 years showcases Dong's historically acute focus on Chinese Americans at crossroads with Hollywood, pop culture, tradition, and immigration. 
Produced in 1917, this is the earliest known feature film made by Chinese Americans. Restored and with a new original piano score.
---
This collection is a "Limited Edition" – available only while supplies last.
This collection is sold and licensed for private and personal home use only. It is not sold or licensed for any type of institutional, classroom, group, library or public use. For institutional and educational sales sales information for each individual title, use the individual film links under "See Also" in the sidebar.