Forbidden City, USA: Chinese American Nightclubs, 1936-1970 showcases filmmaker Arthur Dong's treasure trove of memorabilia chronicling the magic and glamour of San Francisco's internationally celebrated Chinese American nightclub scene and its performers. Dong started his collection in 1985 when he began the research for his award-winning documentary on this little-known chapter of entertainment history, Forbidden City, U.S.A., and has since then become arguably the foremost aficionado on the topic. The Oscar®-nominated filmmaker serves as the curator for the exhibition, which also serves as the launch for his new book, Forbidden City U.S.A.: Chinatown Nightclubs, 1936-1970
Related events: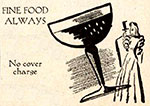 APRIL 12, 5-7pm: "Forbidden City Happy Hour with Arthur Dong." Join filmmaker, author & curator Arthur Dong for cocktails at the CHSA Museum as we celebrate his new book and exhibit. Books will be available for purchase and signing. CHSA is a co-sponsor of the exhibit. Chinese Historical Society Museum, 965 Clay Street, San Francisco CA 94108. FREE. Info & RSVP:http://www.chsa.org/event/forbidden-city-happy-hour-with-arthur-dong/
April 13, Opening Program: Meet curator and author Arthur Dong, with entertainment by former nightclub performers, the Grant Avenue Follies and Jimmy "Jay" Borges. Main Library, Koret auditorium, 1:00. Dong's new book will be available.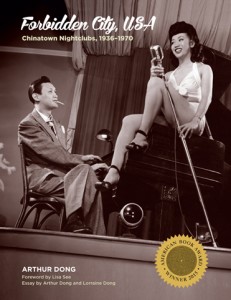 May 6: Author talk with Arthur Dong, Main Library, Koret Auditorium, 6:00 pm. Dong will discuss his new book Forbidden City U.S.A.: Chinatown Nightclubs, 1936-1970. A book signing follows.
May 10: Chinatown Walking Tour with City Guides, 11:00 am. Reservations required, email tours@sfcityguides.org.
June 12: "Open Books" with Lisa See discussing her new book China Dolls, Main Library, Koret Auditorium, 6:30 pm. See's novel is set in Chinese American nightclubs in the 1930s and 40s.