Book-in-Development

Grandview Films: The Cinematic Crossings of Joseph Sunn Jue (working title) chronicles the remarkable life of transnational filmmaker, Joseph Sunn Jue/Chiu Shu-San 趙樹燊, producer of ground-breaking American and Chinese films during the early days of cinema. From the 1910s-1950s, he was among pioneer film practitioners who championed cinematic developments, including claymation, live-action sound, color, 16mm, 3-D, stereophonic film tracks, and anamorphic wide-screen projection.
Jue emigrated from China to America in 1905 at the age of five under a cloud of anti-Chinese bias, including xenophobic US immigration policies. After a brief stint working in Hollywood, he rejected its racist practices and worked independently to produce films by, for and about the Chinese and Chinese Americans.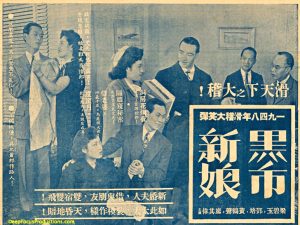 In 1933, Jue co-founded the Grandview Film Company 大觀聲片有限公司 in San Francisco Chinatown with filmmaker Moon Kwan  關文清. The studio then established a Hong Kong branch and became one of the region's leading producers during a transitional period in Chinese cinema when China witnessed a rise in nationalism propelled by the Sino-Japanese War. Other Chinese American film artists who traversed and worked with Grandview included producer/actress Marianne Quon/Lai Yee  麗兒, actress Patricia Joe/Chow Kwun-Ling  周坤玲 and director Esther Eng  伍錦霞.
With exclusive permission from Jue's estate, Grandview Films: The Cinematic Crossings of Joseph Sunn Jue is currently a work-in-progress by American Book Award-winning author and Oscar®-nominated filmmaker Arthur Dong. Dong's design for the image-driven book will showcase Jue's personal collection of photographs that trace his personal and professional life. The author is also working with the family of Jue's technical advisor and colleague, Clifton Skinner, to identify material from Skinner's archive that illustrate their forward-thinking collaborations.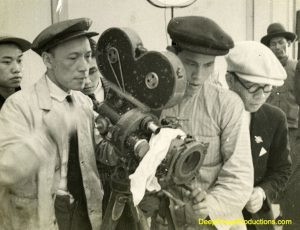 This treasure trove of images, mostly unpublished, will be enhanced with select passages from Jue's own writings to reveal a singular creative journey — a journey set against pivotal chapters of film history, from the silent era to the onslaught of a technology that threatened the business of film: television.
Grandview Films: The Cinematic Crossings of Joseph Sunn Jue will be Dong's third in a trilogy of coffee table books that showcase the visual and little-known stories of Chinese Americans artists, beginning with the first in his series, Forbidden City, USA: Chinatown Nightclubs, 1936-1970. For a preview of Grandview Films, see an abridged profile of Joseph Sunn Jue in chapter eleven of the author's most recent book Hollywood Chinese: The Chinese in American Feature Films.
Please check back for updates, or add your email address to our subscribers list below for future announcements.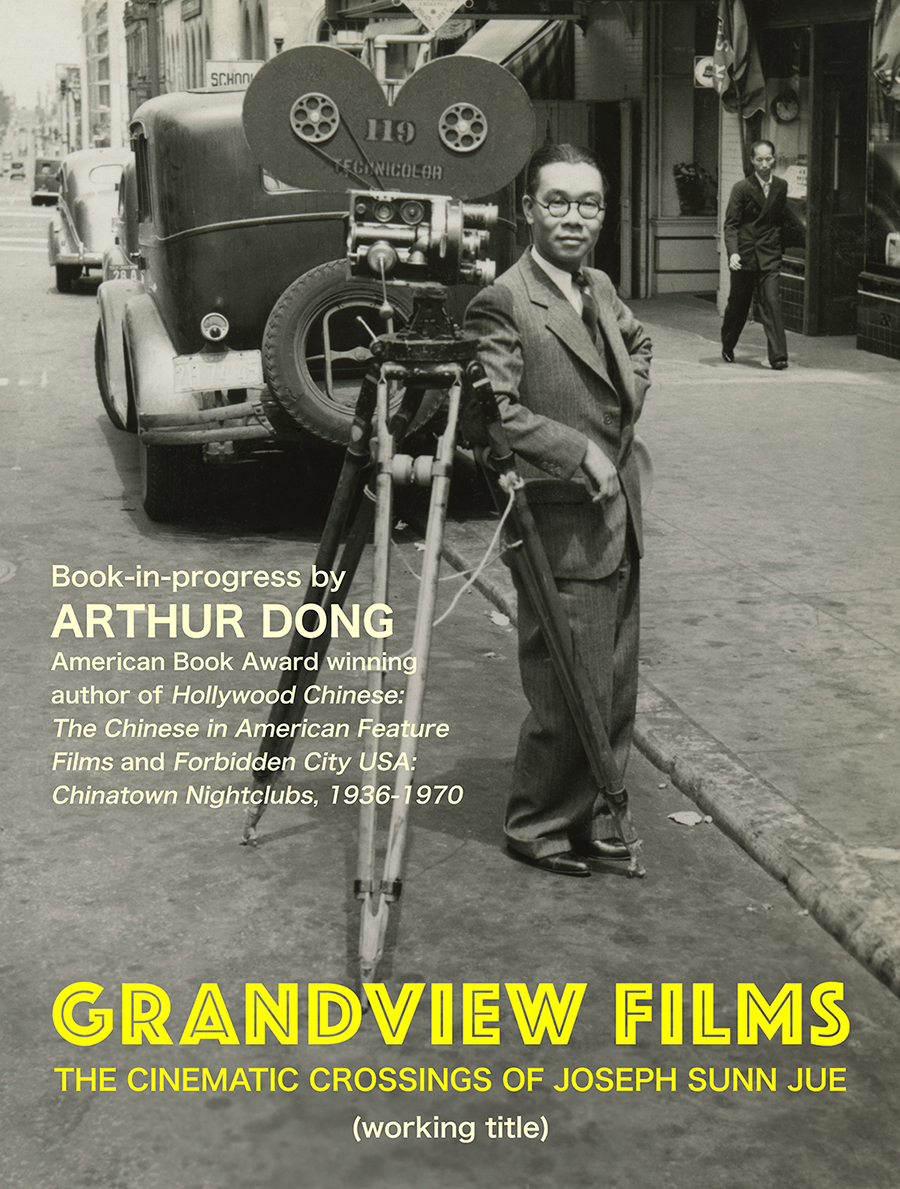 Photo captions, top to bottom:
On the set of The Twelve Wives 金屋十二釵 (1937, Grandview Film Company 大觀聲片有限公司). From left: actress Nancy Chan Wan-Seung 陳雲裳, producer Joseph Sunn Jue 趙樹燊, and actress Lam Mui-Mui 林妹妹.
Flyer for Black Market Bride 黑市夫妻 (1948; note: this Chinese title differs from the flyer), produced in San Francisco Chinatown by Grandview Film Company.
Joseph Sunn Jue, far right, directs his first Hong Kong-made film, Brother 難兄 (1934, Lianhua Film Company 聯華影業公司).
Filmmaker Joseph Sunn Jue near the corner of Stockton and Clay streets in San Francisco Chinatown, ca. 1948. Work-in-progress cover design by Arthur Dong, © 2021 DeepFocus Productions, Inc.