David Chandler, Ph.D.
David Chandler is considered one of the foremost scholars of modern Cambodian history and brings an extensive knowledge to The Killing Fields of Dr. Haing S. Ngor. For the past forty-six years, he has studied, taught, and written about the history, politics, and culture of Cambodia. His books include A History of Cambodia, The Tragedy of Cambodian History, Brother Number One: A Political Biography of Pol Pot, and Voices from S-21: Terror and History in Pol Pot's Secret Prison. Dr. Chandler is currently Emeritus Professor at Monash University in Melbourne, Australia.
Youk Chhang
Youk Chhang is both the Executive Director of the Documentation Center of Cambodia (DC-Cam) in Phnom Penh and a survivor of the Khmer Rouge, and offers a central point-of-view and a wealth of resources and referrals to The Killing Fields of Dr. Haing S. Ngor. The DC-Cam, a collaborating partner of our project, grew out of Yale University's Cambodian Genocide Program to conduct research and documentation relating to the Khmer Rouge regime.
Jonathan H. X. Lee, Ph.D.
Jonathan Lee's academic specialization in religion, Southeast Asia, Asian American Studies, and in particular Buddhist and Cambodian American Studies, together provides The Killing Fields of Dr. Haing S. Ngor a holistic understanding of the history and contemporary situation of Cambodians. As a bi-racial Chinese-Cambodian, like Haing S. Ngor, Dr. Lee bridges the insider-outsider polemics as his family was targets of the Khmer Rouge because of their mixed heritage.
Jack Ong
Jack Ong's unique access into the private and professional life of Dr. Haing S. Ngor makes him a valuable advisor to The Killing Fields of Dr. Haing S. Ngor. As co-founder and executive director of The Dr. Haing S. Ngor Foundation, he worked alongside Dr. Ngor in his quest for democracy and the reconstruction of Cambodia. Mr. Ong's knowledge and perspective, corroborated by his close relationships with Dr. Ngor's surviving family and the people who knew him, makes him a unique member of our team.
Karen Quintilani, Ph.D.
Since 1988, Karen Quintiliani has worked and conducted research in the Cambodian community in Long Beach, California and the surrounding areas, which host the largest population of Cambodians outside of Southeast Asia. She has produced visual anthropological projects representing Cambodian culture, history, and biography, like the Cambodian Community History and Archive Project. Dr. Quintilani's anthropological understanding of the Cambodian community will be an important addition to The Killing Fields of Dr. Haing S. Ngor.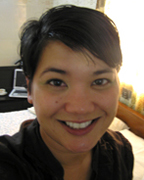 Cathy J. Schlund-Vials, Ph.D.
Cathy Schlund-Vials's expertise in refugee literature, Cambodian genocide narratives, and trauma is specifically relevant to The Killing Fields of Dr. Haing S. Ngor. Dr. Schlund-Vials's research emerges from her own personal history as a biracial Cambodian American born in the final years of the American War in Vietnam. Her recent book, War, Genocide, and Justice: Cambodian Memory Work, intersects with our film's thematic foci, which involve larger questions of reconciliation and healing.
Gregory Stanton, Ph.D.
Gregory Stanton founded The Cambodian Genocide Project (CGP) in 1982 and is its current director. CGP, a collaborating partner of The Killing Fields of Dr. Haing S. Ngor, was among the first to organize an international campaign to bring Khmer Rouge leaders to justice. Since 1992, he has worked directly on developments in Cambodia through the State Department's International Organizations/UN Political Office, their Office for Cambodian Genocide Investigations, and currently, as a legal advisor to the Cambodian government in negotiations with the UN to establish the Khmer Rouge Tribunal.