Focal International Award
The Killing Fields of Dr. Haing S. Ngor Honored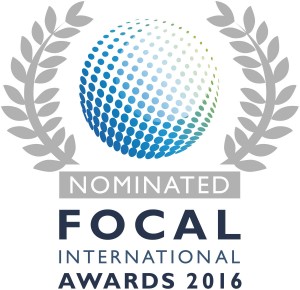 The Killing Fields of Dr. Haing S. Ngor received a Focal International Award nomination for Best Use of Footage in a Factual Program. The honor recognizes films for excellence in the use and preservation of stock and archival footage. The awards gala ceremony takes place on May 26, 2016 in London.
More info here: http://goo.gl/GDkSgk
US PREMIERE
The Killing Fields of Dr. Haing S. Ngor in Khmer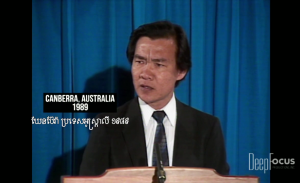 A special Khmer dubbed version of The Killing Fields of Dr. Haing S. Ngor will have its US premiere at the Salem Film Festival on March 8, 2016. Complete with English subtitles so that both Khmer and English speaking audiences can experience the film, this project was supported by the U.S. Embassy in Phnom Penh, with translation and dubbing services provided by Bophana Audio Visual Resource Center in Cambodia.
More on the premiere here:  http://salemfilmfest.com/2016/events/sff-community-outreach-event-in-lynn-the-killing-fields-of-dr-haing-s-ngor
Poster Published
Poster Published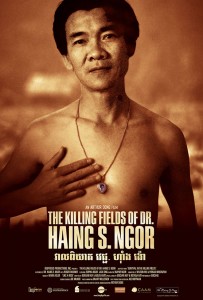 We're proud to present our poster for The Killing Fields of Dr. Haing S. Ngor. Designed by artist Grant Nellessen, the full-sized theatrical one-sheet captures the soul of Dr. Ngor and his enduring love for his wife who is pictured on the pendant that hangs from his neck.
Download the poster here: http://www.deepfocusproductions.com/wp-content/uploads/2015/11/Poster_The-Killing-Fields-of-Dr-Haing-S-Ngor_DeepFocus-Productions-Inc.pdf
Join the Celebration
Art Deco Preservation Awards Ball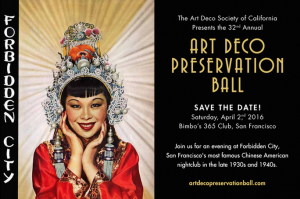 The Art Deco Society of California will be honoring Arthur Dong with their Art Deco Preservation Award, which is given to those who have committed themselves to preserving the culture of the Art Deco era. Join the celebration at the Art Deco Preservation Ball for an evening inspired by the Chinatown nightclub era. April 2, 2016, San Francisico. 
Award
Best Documentary Feature Award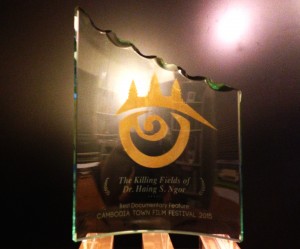 The Cambodia Town Film Festival bestowed its inaugural Best Documentary Feature Award to The Killing Fields of Dr. Haing S. Ngor. The Jury noted: "Our selection committee received a number of submissions and your work was unanimously praised for its many cinematic strengths."
Hardcover Edition Now Available
Forbidden City, USA – Chinatown Nightclubs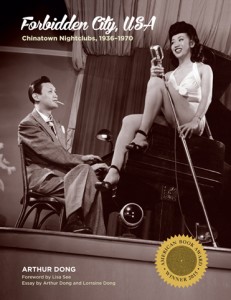 Winner of the 2015 American Book Award, Forbidden City, USA is now available in a collectible hardcover edition. This critically acclaimed book captures the magic and glamour of the Chinatown nightclub scene with other 400 images – come take a dazzling tour on the old "Chop Suey Circuit"!
Purchase here: http://goo.gl/nna48i
News
LGBT History Month Icon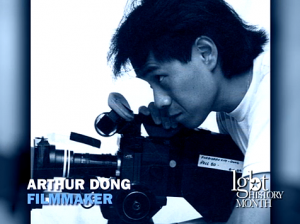 Equality Forum named filmmaker Arthur Dong a LGBT History Month Icon for 2015. LGBT History Month celebrates the achievements of 31 lesbian, gay, bisexual or transgender Icons. Each day in October, a new LGBT Icon is featured with a video, bio, bibliography, downloadable images and other resources.
Frontiers Magazine article: http://goo.gl/n94uwN
Digitally Remastered
Forbidden City, USA – Now On Blu-Ray & DVD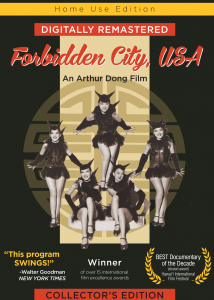 Forbidden City, USA has been digitally re-mastered by UCLA Film & TV Archive from original film negatives, revealing stunning details and rich colors never before seen. Bonus features: archival footage of the Forbidden City nightclub; short Soundie films with performances by dancers Mara Kim and Noel Toy; additional interviews; and an interactive 28-page Forbidden City souvenir program.
Purchase Blu-Ray here: http://goo.gl/fvAGsc
Purchase DVD here: http://goo.gl/ViNbzQ