Award
Best Documentary Feature Award, September 2015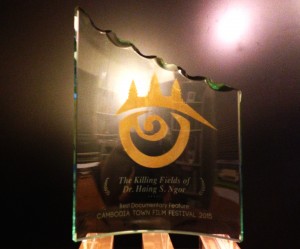 The Cambodia Town Film Festival bestowed its inaugural Best Documentary Feature Award to The Killing Fields of Dr. Haing S. Ngor. The Jury noted: "Our selection committee received a number of submissions and your work was unanimously praised for its many cinematic strengths."
The Killing Fields of Dr. Haing S. Ngor
Khmer Version in Production, November 2015
A Khmer dubbed version of The Killing Fields of Dr. Haing S. Ngor is being produced to serve monolingual Khmer speaking audiences. It will also include English subtitles so that mixed audiences can experience the film together. Watch the video clip shot during our sound mix session to see an excerpt.
Hardcover Edition Now Available
Forbidden City, USA – Chinatown Nightclubs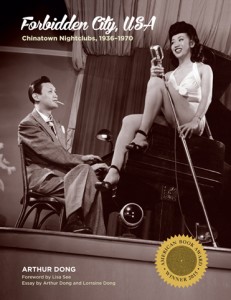 Winner of the 2015 American Book Award, Forbidden City, USA is now available in a collectible hardcover edition. This critically acclaimed book captures the magic and glamour of the Chinatown nightclub scene with other 400 images – come take a dazzling tour on the old "Chop Suey Circuit"!
Purchase with FREE shipping here: http://goo.gl/nna48i
News
LGBT History Month Icon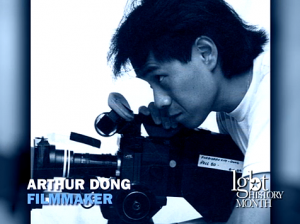 Equality Forum named filmmaker Arthur Dong a LGBT History Month Icon for 2015. LGBT History Month celebrates the achievements of 31 lesbian, gay, bisexual or transgender Icons. Each day in October, a new LGBT Icon is featured with a video, bio, bibliography, downloadable images and other resources.
Frontiers Magazine article: http://goo.gl/n94uwN
Digitally Remastered
Forbidden City, USA – Now On Blu-Ray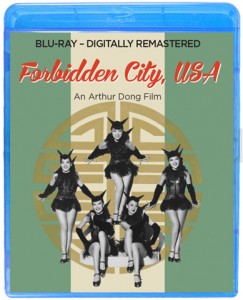 Forbidden City, USA, the documentary, has been re-released in high-definition Blu-Ray, digitally re-mastered by UCLA Film & TV Archive from original film negatives. Bonus features: archival footage of the Forbidden City nightclub; short films with performances by dancers Mara Kim and Noel Toy; additional interviews; and an interactive 28-page Forbidden City souvenir program.
Purchase here: http://goo.gl/fvAGsc
News
Video On Demand
Video On Demand

Instantly watch these titles from any internet-able device worldwide. As low as $1.95 per title for unlimited viewings within a 24-hour period.