July 1, 2020 at 5pm, Pacific Standard Time
Live, via Zoom
Info: https://www.eventbrite.com/e/arthur-dong-book-talk-tickets-108222737120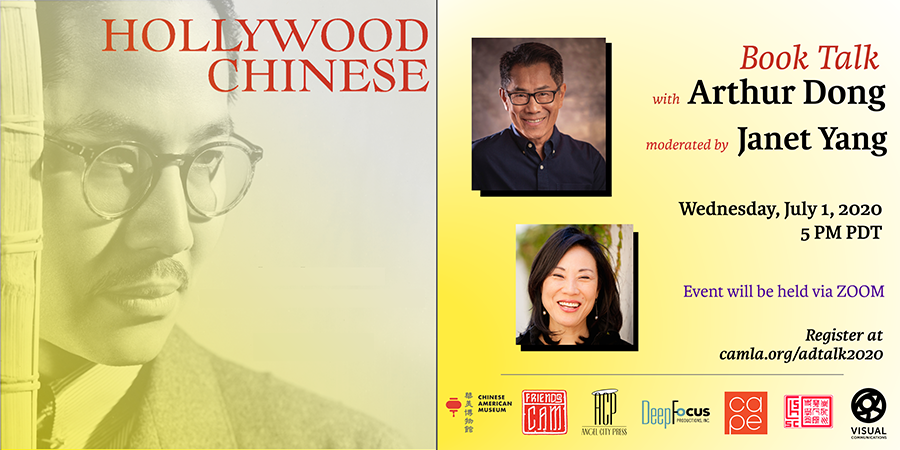 Arthur Dong's slate of events for his book Hollywood Chinese that were postponed by Covid-19 resumes with the author's first virtual presentation on July 1, 2020. Joining Arthur will be Golden Globe and Emmy award-winning producer Janet Yang who will moderate a Q & A. During the live book talk, attendees will receive a 30% discount promo code to purchase the book. Attendees will also have an opportunity to request a personal inscription and autograph by the author for each book purchased.
This event is free but registration is required.
Presented by the Chinese American Museum, with community partners Friends of the Chinese American Museum, Angel City Press, Deep Focus Productions, Inc., Chinese Historical Society of Southern California, CAPE/Coalition of Asian Pacifics in Entertainment, and Visual Communications.